500 elderly and vulnerable people placed under social protection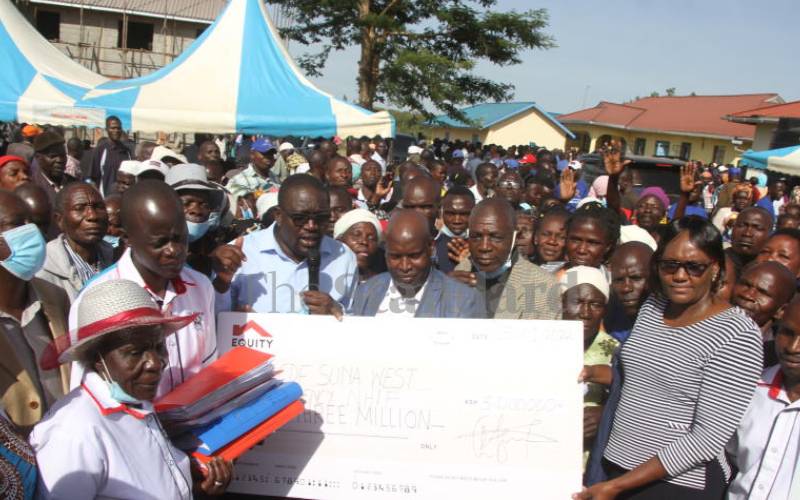 At least 500 vulnerable people in Suna West Ward, Migori County are set to get free coverage from the National Hospital Insurance Fund (NHIF).
The program will be funded by the National Government Constituency Development Fund (NG-CDF) to the tune of 3 million shillings, an amount already provided for in the current budget.
The provision of free NHIF coverage to vulnerable people, including the elderly, is part of efforts to support the Jubilee administration's universal health coverage project.
"This scheme is part of the national government's efforts to ensure that every Kenyan has access to quality, affordable healthcare," said area MP Peter Masara, who said the money would pay for their NHIF coverage. for 500 people at least for one year.
"In two weeks we will allocate another 2.4 million shillings for another 400 beneficiaries," Masara said.
He added: "I believe that if we continue to work with the national government, at least 3,700 vulnerable people who have been identified in this constituency will benefit from the NHIF programme."
Ms. Maria Lekonoto, NG-CDF Region Board Director, said their efforts are targeting vulnerable people including the elderly and widows who have no source of income.
"We encourage partnerships to ensure the achievement of universal health coverage, one of President Uhuru Kenyatta's main goals. It is the right of every citizen to enjoy good health services," Ms Lekeloto said.
Migori County NHIF Branch Manager Mark Chepkiyeng thanked the Suna West CDF board for setting aside funds to take care of the health of vulnerable people.