Bangladesh needs a new vision of social protection
As Bangladesh aims to achieve upper middle income country status in 2030, the future vision of its social protection system should be inclusive and leave no one behind. FILE PHOTO: ANISUR RAHMAN
">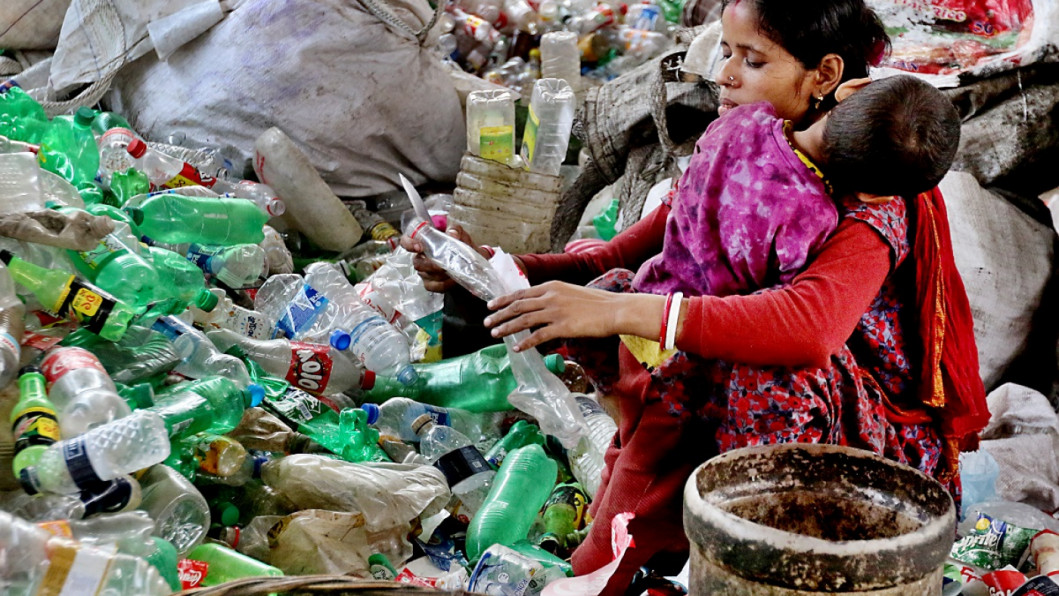 As Bangladesh aims to achieve upper middle income country status in 2030, the future vision of its social protection system should be inclusive and leave no one behind. FILE PHOTO: ANISUR RAHMAN
Social protection is an important fiscal policy instrument that not only helps to smooth consumption and reduce poverty and inequality, but also to stimulate growth by increasing aggregate demand. Since independence, Bangladesh's social protection, a key policy instrument in the country, has had a history of innovation around crises (e.g. market failures, floods and droughts, and the needs of geographical areas specific). The country now spends about 3% of its GDP on social protection programs covering about 35% of its citizens.
Before 2015, the goal was to extend aid to the poor. The year 2015 was seen as a turning point for the social protection system in Bangladesh, with the preparation and approval of the National Social Security Strategy (NSSS) – with an overarching goal of moving from a welfare system the poor to a system dealing with life-cycle risks. The NSSS has introduced bold programmatic and institutional reforms, focusing on program consolidation, increased beneficiary coverage as well as expenditures, digitization of social and beneficiary registries and a results-based monitoring system . A roadmap has also been prepared to implement the reforms. However, progress on NSSS reforms has been slow.
For all the latest news, follow the Daily Star's Google News channel.
Seven years after the approval of the NSSS, our social protection system is still made up of over 100 programs, most of which are small, with exclusion errors of around 70%, implying the inability of the system to reaching deserving beneficiaries – referring to 50-60% of vulnerable but uncovered citizens, and large gaps between supply (budget allocations) and demand (needs by groups based on life cycle). It reveals a huge coverage gap of 49% and a resource gap of 29%, remaining static as it does not align with demographic changes and the urbanization of poverty. It also suggests that young children, who make up nearly one in eight poor people, receive only 1.6% of social protection spending, and 18% of the urban poor receive 11% of social protection spending. The overall result is low value for money (ie an estimated cost-effectiveness ratio of only 0.6) for an investment of around 3% of GDP.
Approaches to social protection during Covid-19 also have implications for Bangladesh's social protection system. During Covid, the global system not only saw unprecedented horizontal and vertical expansions, but also saw the emergence of new instruments to tackle new vulnerabilities that could not be addressed with traditional programs. The new risks emerging from the Covid crisis mainly concern women, children, marginalized groups and informal workers. In particular, the Temporary Basic Income (TBI) for women has become an innovative social protection program, which particularly targets vulnerable women (mainly from the informal sector) and calls for universal early learning and childcare. .
The BIT for Women is a policy instrument – an unconditional cash transfer to identify female beneficiaries for a specific period of time that recognizes the disproportionate effect of a crisis on a group that faces persistent and cumulative vulnerabilities across multiple dimensions. This is particularly important because of the strong positive correlation between the availability of childcare services and the participation of women in the labor market. The research found that the increase in female labor supply through universal childcare was felt most strongly by low-income households – since higher-income households are able to buy their own private childcare, in the absence of a more accessible public system. Global studies also report another important feature – that childcare does not cost, it reports – implying that there is no additional fiscal pressure on governments.
Bangladesh is at a crossroads with choices to be made between forging ahead with timely reform implementation or maintaining the status quo of half-hearted reform attempts. In this context, the future programs of the social protection system in Bangladesh need to be explored. As the country aims to achieve upper middle income status in 2030, the future vision for its social protection system should be inclusive and leave no one behind. Bangladesh should take steps to immediately implement the unfinished reforms set out in the NSSS. However, given the new risks that have emerged from the Covid crisis (e.g. disproportionate impacts on women, children, marginalized groups and informal workers), full implementation of the NSSS may not guarantee a 100% inclusive.
VISUAL: SHAER REAZ
">
VISUAL: SHAER REAZ
How to strengthen the system? It should focus on: (i) A dynamic and digitized data system fed by social and beneficiary registers; (ii) Improved selection of deserving beneficiaries based on geographic, demographic and community targeting; (iii) Expand coverage of G2P payments with a focus on financial literacy training, financial inclusion and digital equity; (iv) Gender mainstreaming encompassing gender sensitive, responsive and transformative approaches; and (v) Management information system and results-based monitoring and evaluation system using social and beneficiary registers.
The characteristics of the approach are as follows: (i) It calls for a balanced approach with four pillars; (ii) It paves the way for the diversification of programs or instruments through social assistance, social insurance and labor market regulation; (iii) It tackles informality and initiates the process of formalization; (iv) It allows for the development of care services; (v) It paves the way for private sector participation; and (vi) It ensures fiscal sustainability by enabling public-private partnership in program design, financing and execution.
Given the slow progress and the need for new instruments to address new vulnerabilities emerging from the pandemic, Bangladesh needs to revisit the NSSS to define a new vision or approach to social protection. The new approach should be such that no one is left behind. Accordingly, a new framework was advocated based on four pillars of social protection: social assistance, social insurance, labor market policies and social protection.
The key to any reform is political will. We hope there will be strong political support for future social protection in Bangladesh – protection that has an inclusive system at its core.
Dr Bazlul H Khondker is an economist and former professor of economics at the University of Dhaka.