Social protection program to fight against poverty: vice-president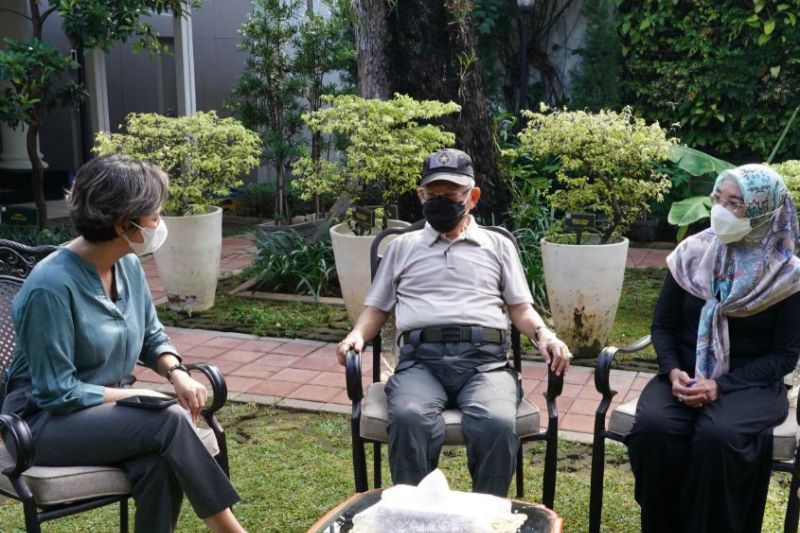 Jakarta (ANTARA) – The government's social protection program aims to address poverty issues amid the COVID-19 pandemic, Vice President Ma'ruf Amin has emphasized.
In order to prevent poverty and other social problems from worsening, the government has prepared social protection programs as countermeasures, Amin said in a press statement received here on Sunday.
The Vice-President mentioned two approaches to overcoming the problems of poverty, namely social protection through the provision of social assistance programs and community empowerment which involves the public in the decision-making process at the community level, in terms of development. This way, people would feel like they were contributing to the development of the program, not just receiving the end results.
On the other hand, to optimize the national economic recovery, the government has continued to improve coordination among relevant ministries and agencies, so that social assistance can achieve the goal, the vice president said.
Amin acknowledged that many government-run funds have been allocated to managing the COVID-19 pandemic, and that this has impacted other budget-based government programs.
"A while ago, indeed (the budget) was mainly (for) refocusing. All the funding was for solving (the problem of) the pandemic, so everything else (the programs) was affected by the pandemic" , he explained.
The Vice President pointed out that the national economy is currently in the recovery phase and would need additional assistance to encourage the development of micro, small and medium enterprises.
Related news: Availability of clean water and adequate sanitation can reduce poverty: VP
Related news: Cash aid to fishermen aimed at alleviating extreme poverty: Minister
Related News: Empowering Communities Can Help Overcome Extreme Poverty: VP